Dazzling camera, smooth features and compact size mean nothing when the phone won't even last a day.
The Pixel 4 is Google's latest shot (alongside the Google Pixel 4 XL) at making a phone that brilliantly showcases the very best of Android and offers up a blend of flagship photography features, including machine learning and other AI wizardry. The new Pixel 4, the cheapest in a while that significantly undercuts the competition.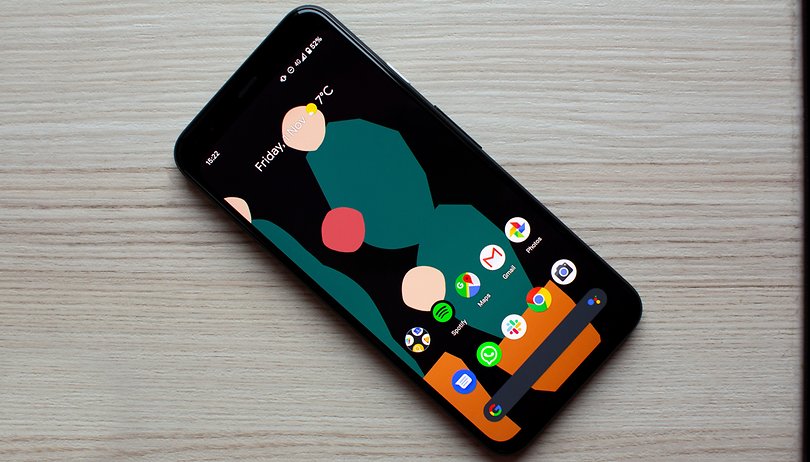 It's unquestionably one of the very best camera phones you can buy right now. The small dense device that offers a unique design you won't see in other flagships. This exclusivity comes from its look, the materials it uses, and the fact that it's smaller than a lot of other top-end devices, which can sometimes be a little on the large side for the average user.
Combined with its lean proportions of just 68.8mm wide and 162g in weight, the Pixel 4 is one of the smallest, lightest and coolest of top-end smartphones to hold and use.
Specifications
Operating system: Android 10
Camera: Dual rear cameras (12.2+16MP) with OIS, 8MP front-facing camera
Connectivity: LTE, wifi 5, NFC, eSIM, Bluetooth 5, GPS, 3D face recognition
Dimensions: 68.8 x 147.1 x 8.2mm
Weight: 162g
Screen: 5.7in FHD+ OLED (90Hz, 444ppi)
Processor: octa-core Qualcomm Snapdragon 855
RAM: 6GB of RAM
Storage: 64 or 128GB
The Google Pixel 4 Review
The Google Pixel 4 is one of the first smartphones to exhibit the latest version of Android 10. It also includes system-wide dark mode, icon shapes, typefaces and more, and vastly improved gesture navigation. Google Assistant for Google Pixel 4 is much faster and works without an internet connection for many tasks.
The Pixel 4 display is slender than those on most Android flagship phones. Loaded with Full HD+ resolution and, more importantly, it's a bright and colourful OLED panel. We observed that the display of the Google Pixel 4 is big enough for most of the features that we want in a phone, although it does sometimes feel a little restricted when you're watching videos or playing games. But if we ignore the size, it's still brilliantly bright and the 1080p resolution is good enough.
Google Pixel 4 is the first time Google has put more than one lens on the rear of a handset. Google has marked its name when it comes to best cameras in smartphone. Having said that, the Google Pixel 4 has amazing still image quality, even in very problematic lighting conditions. Google has launched another impressive camera setup here, with shots looking even more detailed than before.
Google has adapted the new Face Unlock feature using 3D face recognition technology like Apple's Face ID. What's great about the Google face unlock is that it's seriously fast and worked through polarised sunglasses just fine. Look at the phone and it'll unlock.
The biggest issue with this feature is that it doesn't work with most third-party apps and do not recognise Face Unlock which means without a fingerprint scanner they just assume the Pixel 4 doesn't have a biometric input forcing you back to enter pins or passwords, which is deadly.
Google Pixel 4's battery life turned out to be really poor rather awful. The Pixel 4 only lasts just over 12 hours between charges. You can charge your phone and remove it from the charger at 8am and it will be dead by 8pm. Battery life is one of the weakest essentials of the Pixel 4, and it's quite a let-down to find such poor performance in this area on a modern flagship phone.
Overall, the battery life on the Pixel 4 just isn't good enough for anyone who intensively uses their phone.
The smaller Pixel 4 starts at Rs. 57,190 for the version with 64GB of internal storage. The version with 128GB of storage will cost you Rs. 69,999.
Source: Cnet
For the latest gadget news and reviews, follow ReviewsonTop on Twitter, Facebook, and subscribe to our YouTube channel.